Search results
Heineken Beer, Alcohol Free, 6 Pack - 6 Each , $11.49
Alcohol free malt beverage. Premium quality. Alcohol free. Great taste, zero alcohol. World famous Heineken quality. Premium taste without alcohol. Now you can.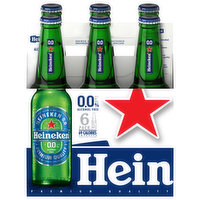 Heineken Beer, Alcohol Free, 6 Pack - 6 Each
Open Product Description
Budweiser Beer, Zero - 12 Each , $13.99
To the heroes of the hardwood. The sultans of swat. The guardians of the goal. Introducing the genuine Budweiser Zero, a refreshing zero-alcohol brew with the choicest ingredients and great Budweiser taste. This Bud's brewed for those who make zero compromise. This Bud's for you. The great American. Budweiser taste. Full-flavored zero alcohol brew. Genuine. Budweiser quality. Brewed with 100% renewable electricity from wind power (Electricity is one type of energy we use to brew; learn more at budweiser.com). Enjoy responsibly. Drink wiser. Please recycle.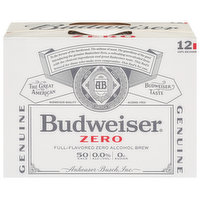 Budweiser Beer, Zero - 12 Each
Open Product Description