Search results
BiC Highlighter, Chisel Tip, Assorted - 5 Each , $3.69
Won't dry out! (when the cap is left off for 8 hours) Super bright fluorescent inks. Contemporary look. Chisel tip allows two line widths: broad line for highlighting; fine line for underlining. Fight for your write.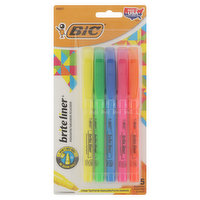 BiC Highlighter, Chisel Tip, Assorted - 5 Each
Open Product Description
Crayola Pencils, Colored - 12 Each , $3.29
Crayola is dedicated to ensuring kids use every bit of their creative potential. That's why our colored pencils are long-lasting and come in a variety of brilliant colors. Crayola colored pencils unleash the power of kids imaginations!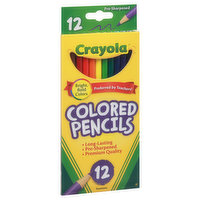 Crayola Pencils, Colored - 12 Each
Open Product Description