Search results
Yellow Tail Shiraz, Australia - 1.5 Litre , $10.99
Rich and smooth, with juicy red berries and hints of vanilla and spice. Vegan. Crafted by The Casella Family. The Casella family has been crafting wines for generations; the same family traditions and passion carry on today through [yellow tail]. Great tasting Australian wine that brings a smile to everyone's lips! www.yellowtailwine.com. 13.5% alc/vol. 27 Product of Australia - South Eastern Australia.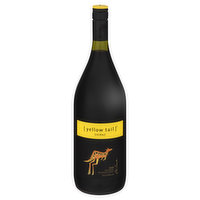 Yellow Tail Shiraz, Australia - 1.5 Litre
Open Product Description
Kiepersol Syrah, Texas - 750 Millilitre , $19.49
Farmers First. Embrace the local. Texas pride is the basis of our portfolio of classic wines. Wines that represent the tangibly unique seasons and flavors of the terroir - the expression of geography, geology, farming, winemaking and passion as it flows through the wine. Fruit from each vintage tells the story of the season. From indulgent sunshine to foggy mornings, soft rain to whispering winds, the characteristics of the fruit and its environment are captured in harmony. Approachable, well-balanced wines with complexity of flavors and supple tannin structures. Comfortable wines that represent their terroir.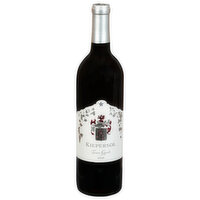 Kiepersol Syrah, Texas - 750 Millilitre
Open Product Description