Search results
Brookshire's 100% Apple Cider - 64 Ounce , $2.59
A single sip will tell you Brookshire's juice is simply the best. Serve and savor with a smile and a nod to nature. Since 1928. Contains concentrate from: See top of bottle. Pasteurized.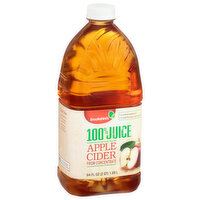 Brookshire's 100% Apple Cider - 64 Ounce
Open Product Description
Alpine Original Spiced Apple Cider Instant Drink Mix - 7.4 Ounce , $2.99
With Alpine Spiced Cider Apple Flavor Drink Mix, anytime is cider time. Alpine is a delicious, versatile cider mix that is the perfect addition to countless beverages—and dishes. Add a spoonful of caramel sauce and whipped cream for a Warm Caramel Apple Drink. Whip up a Peach Cider Smoothie with vanilla frozen yogurt, chopped peaches and a banana. Or make a tasty Apple Rum Cake by adding a pouch of Alpine, a dash of rum and a handful of pecans to your favorite yellow cake mix. Alpine Cider Mixes can be enjoyed any season, and for virtually any occasion. This order includes a single box of cider pouches.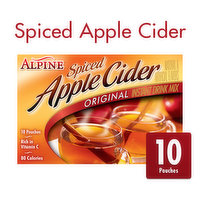 Alpine Original Spiced Apple Cider Instant Drink Mix - 7.4 Ounce
Open Product Description