Search results
Pillsbury Pie Crusts - 2 Each , $4.99
For those times when a frozen pie crust just won't do, reach for Pillsbury refrigerated pie crust. They're ready in minutes with no mixing and no mess. Just unroll the dough, press it into a pie pan, add your favorite fillings and bake. Pillsbury makes flaky, homestyle pie crust  as easy as...well, pie. Each package contains two ready made pie crusts with the homemade Pillsbury goodness you've come to know and love. Serve up your favorite holiday pies or try something new — maybe a quiche? — for a different twist on an old family favorite. Just unroll, fill and bake!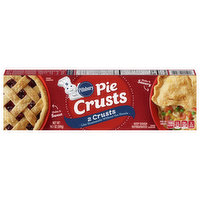 Pillsbury Pie Crusts - 2 Each
Open Product Description
Brookshire's Pizza Crust, Classic - 13.8 Ounce , $3.69
Ready-to-bake. 1 Pizza crust. Since 1928. If you're not happy, we're not happy. 100% satisfaction, 100% of the time, guaranteed! Questions? Call us at 1-903-534-3000. brookshires.com.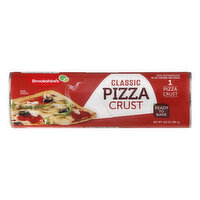 Brookshire's Pizza Crust, Classic - 13.8 Ounce
Open Product Description