Search results
Little Debbie Christmas Tree Brownies - 5 Each , $2.50
Individually wrapped. Cut along the dotted lines and attach to your holiday packages. Unwrap a smile this Christmas. Share some fun with these festive gift tags.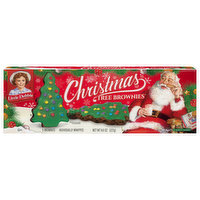 Little Debbie Christmas Tree Brownies - 5 Each
Open Product Description
Little Debbie Soft Cookies, Christmas Gingerbread - 8 Each , $2.50
Gingerbread Reindeer Cookies: Christmas wouldn't be complete without Santa and his reindeer! Try this fun and easy recipe and make these cheery Gingerbread Cookie Reindeer for all those on your nice list. Pick up a box of Little Debbie Gingerbread Cookies, assorted candies, sprinkles, and icing to decorate each reindeer. Your kids can even join in the fun by helping you decorate their own this Christmas season.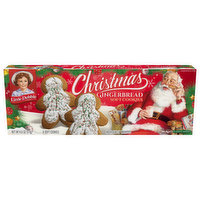 Little Debbie Soft Cookies, Christmas Gingerbread - 8 Each
Open Product Description